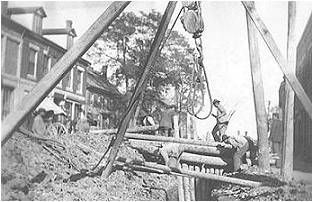 The courteous staff of the Searsport Water District (SWD) is available from Monday thru Friday between 7:30 am to 3:30 pm in our Main Office, located at 46 Prospect Street in Searsport, Maine. The staff of the SWD are here to assist you with your questions and to respond our field service personnel if necessary. The SWD employees are committed to providing you with the level of superior service you expect.
Our customer service section currently includes billing information, information on becoming a customer, water rate schedules, contractor specifications and our Terms and conditions of service.
The documentation on this page address the construction specifications required by the SWD when working in and around the utility's distributions system including but not limited to pipe, fittings, valves, hydrants, connections to the system, ect.